Historic Franklin
Welcome to The Everly
With its classic architecture, The Everly at Historic Franklin provides residents with a contemporary lifestyle set within a quaint charm of a thriving historic district. Sleek, stylish, artistic finishes are found throughout the apartment homes with an amenity base that anticipates your every wish. Located in an amazing walkable neighborhood, The Everly is proud to be the only apartment home of its kind in Downtown Historic Franklin. It's a place you will want to build a life and write a history of your own.
Unparalleled
Elegance
This is your home, your space, your world to decorate. And all around you, luxurious features and top-tier finishes bring a higher level of pampering and comfort to everyday living. So you can focus on the things that matter most. Late-night conversations. Dinner with loved ones. Or just a little stargazing from the balcony. We think you'll love living at The Everly.
THE PERFECT LOCATION
Whether you're upsizing, downsizing or staying the same, The Everly has a full selection of brilliantly designed, beautifully spacious one-, two- and three-bedroom floorplans to choose from. Find the one that will define this next historic chapter of your life.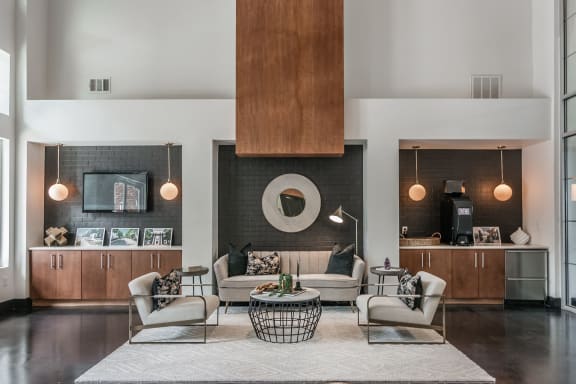 Stepping out your door, you instantly enter an energetic world where the modern and the historic brilliantly coexist. From the surrounding neighborhoods and homes to all the incredible things that await you less than a mile away on Main Street. They call it preservation, but this is really a historic celebration. Franklin was voted one of the top places to live, and it's easy to see why. The city hosts countless festivals, including Main Street Brewfest, Main Street Festival, Pumkinfest, Dickens of a Christmas Festival and so many more. Experience award winning shops, one-of-a-kind boutiques, dining delights, live music like nowhere else. And if that's not enough, every Saturday morning you can enjoy the Farmers Market at The Factory at Franklin- right next door.
BBQ/Picnic Area
We're focused on
RESIDENTS WANTS
Lush Pool Plaza with Outdoor Lounge
Social Lounge with WiFi
State-of-the-Art Fitness Studio
Gourmet Kitchen with Stainless Appliances
Espresso Cabinetry with Granite*
Soaring 9-12 Foot Ceilings